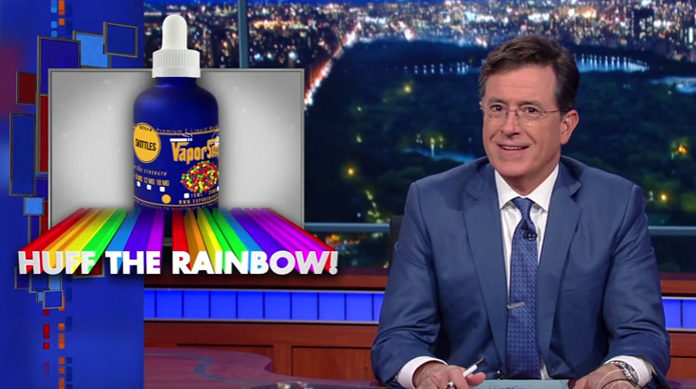 There is no doubt that Vaping is growing in popularity. From Hollywood movies, TV shows, Music videos, vaping is becoming more common in the media.
Vaping sales have skyrocketed in the last couple years, while the smoking of traditional cigarettes has plummeted. This is a good start for the vaping industry but many people are still hesitant to make the switch. Many people believe that vaping in the media is influencing people to start using electronic cigarettes. We believe that the rise of vaping in pop culture is showing the public that it is a healthier alternative to smoking and is more socially acceptable then cigarettes.
To show how prominent vaping is in American culture we have created a list of some appearances of vaping in the media.
Celebrities
Many people don't like to admit that celebrities play a huge role in influencing trends and culture. Being a celebrity means your life is an open book for anyone to read. Their careers are based around getting attention, and whenever one of those celebrities is pictured vaping the public goes crazy.
The most talked about celebrity who vapes to date has been Leonardo DiCaprio. Leo's Vape setup has become more constant at his side than any of his super model girlfriends. At the 22nd annual screen Actors Guild Awards all eyes were on DiCaprio when he started puffing on his vape pen.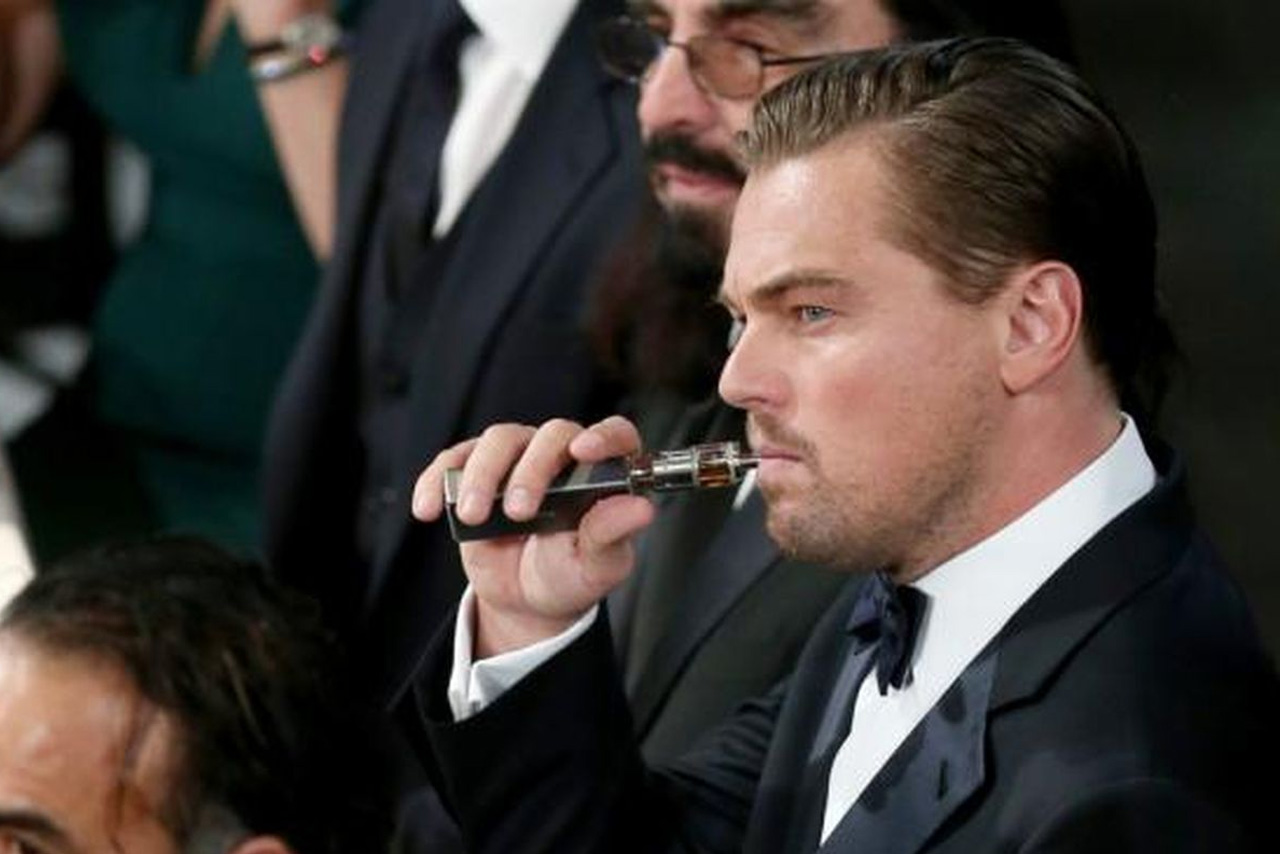 The American Lung Association has called DiCaprio's Action "Deeply troubling" even though vaping has been shown to Be less harmful then smoking traditional cigarettes. We salute Leo and how he continues to be a pioneer in the vape world.
Movie: The Tourist
In the 2010 movie the tourist Johnny Depp's character "Frank Tupelo" is using an electronic cigarette when he meets Angelina Jolies character "Chiara Manzoni". This is one of the first and most iconic vaping scenes in a major movie, and really showed people how popular vaping has become.
In the clip it looks like Depp is using a classic electronic cigarette you can find at most gas stations. Whats even more appropriate about this scene is that Johnny Depp vapes in his personal life also. Looks like he uses a box mod with a sub-ohm tank.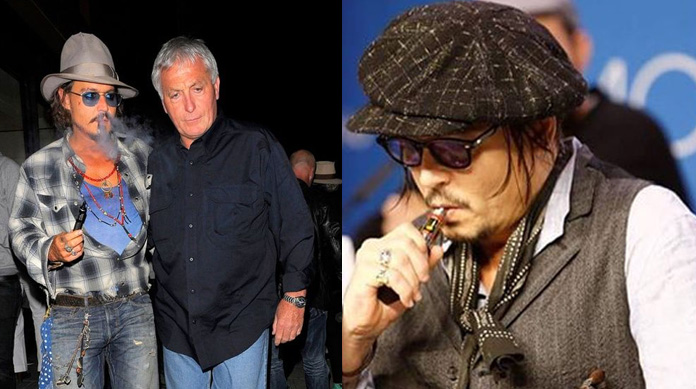 Talk Shows
The Late Show with Stephen Colbert
This clip from The Late Show with Stephen Colbert is a little outdated, and Colbert's knowledge on vaping is not very sophisticated. He rips on vaping pretty hard but it is very entertaining. Something that you should take away from this monologue is that recent polls show"about 10 percent of U.S adults now vape.."
The late show with David Letterman
During an interview on the Late Show with David Letterman, Katherine Heigl talks about her struggle with quitting cigarettes and takes a hit from a vape pen mid interview.  She then passes the pen to David Letterman who takes a few puffs. The interview itself is painfully awkward, but they do educate people on the benefits of vaping.
The News
The FDA's new vaping regulations
The U.S Food and Drug administration (FDA) has implemented new vaping regulations that went into effect on August 8th, 2016 that could potentially harm the industry.
El Cajon Police department released footage showing the death of Alfred Olango at the hands of officers for pulling out his vape mod and aiming at them. The video shows officer Richard Gonsalves firing four shots at Alfred Olango, and another officer deploying a Taser.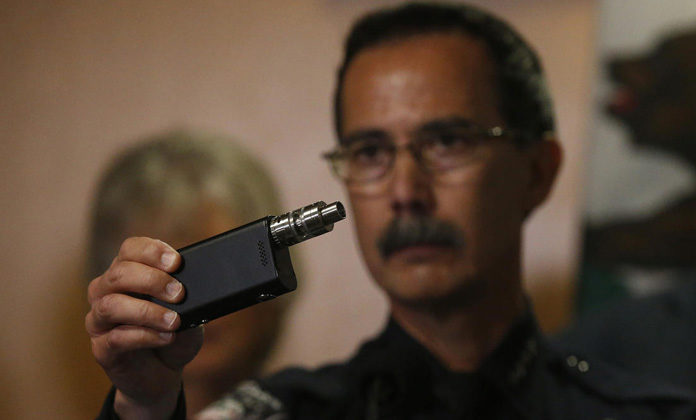 Music Videos
Lilly Allen – Hard out Here
50 Cent – I'm the man ft Chris brown