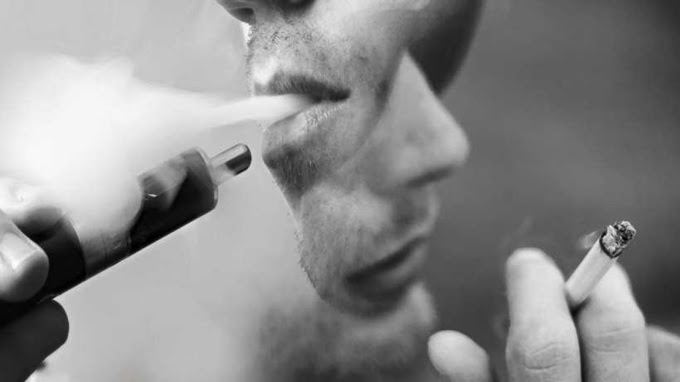 U.S. health officials have yet to embrace the advantages of e-cigarettes and tobacco harm reduction from across the pond. They are ignoring their colleagues from both the Royal College of Physicians (RCP) and Public Health England (PHE). They are also still ignoring consumers in the United States.
Rather than initiate dialogue or pursue evidence to present to consumers, U.S. officials are not mentioning it.
In fact, the United States is ignoring it as if it doesn't exist.
The Royal College of Physicians
The Royal College of Physicians released their 206 page report, "Nicotine without smoke: Tobacco harm reduction" on 28 April 2016.
Their report clearly states both benefits and concerns:
E-cigarettes appear to be effective when used by smokers as an aid to quitting smoking.
E-cigarettes are not currently made to medicines standards and are probably more hazardous than NRT.
However, the hazard to health arising from long-term vapour inhalation from the e-cigarettes available today is unlikely to exceed 5% of the harm from smoking tobacco.
---
American Lung Association
Meanwhile in the United States, the American Lung Association (ALA) has consumers depending on answers from their statement in 2016 here:
The American Lung Association remains concerned about their impact on the public health, given the dramatic increase in use among youth. As FDA begins its oversight of these products, we will learn more about them and more safeguards will be put in place to protect the public health.
---
American Heart Association
The American Heart Association (AHA) has consumers still reading this:
Research: E-cigarettes don't help smokers quit
According to that article from 2014,  Stanton Glantz says
"It's completely the Wild West out there," he said. "It's like getting into a time machine and going into the '50s and '60s."
See a pattern yet?
---
American Cancer Society
E-Cigarettes & Smoke-free Laws; ACS CAN's Current Views
It states, among other things
While e-cigarette manufacturers may claim the ingredients are just "water vapor" or "safe," without federal regulation there is no sure way for e-cigarette users to know what they are consuming.
To do my due diligence, I checked with the American Medical Association, which would be the American equivalent of the Royal College of Physicians.
This statement is still active, dated June 9, 2015.
AMA Strengthens Policy on Electronic Cigarettes to Protect Youth
"….the American Medical Association (AMA) today adopted new policy to further strengthen its support of regulatory oversight of electronic cigarettes."
---
---
---
Public Health England
While each of these organizations are ignoring the RCP report, they are also ignoring Public Health England (PHE).
That 111 page report is here (in PDF file format):
E – cigarettes: an evidence update A report commissioned by Public Health England
Duncan Selbie, Chief Executive, PHE explains, in part here:
The role and impact of electronic cigarettes has been one of the great

debates in public health in recent years and we commissioned this independent review of the latest evidence to ensure that practitioners, policy makers and, most importantly of all, the public have the best evidence available.

Many people think the risks of e-cigarettes are the same as smoking tobacco and this report clarifies the truth of this.
---
---
Regulations
The PHE and RCP reports had a combined 317 pages showing the public and health professionals what they found.
The Food and Drug Administration bypassed any and all mention of these two reports, and instead, deemed nicotine as tobacco and releasing 499 pages of e-cigarette regulations.
---
History repeats itself.
In 1962, The RCP released a report on smoking in relation to cancer of the lung and other diseases.
The United States waited to officially release a similar report until 1964.