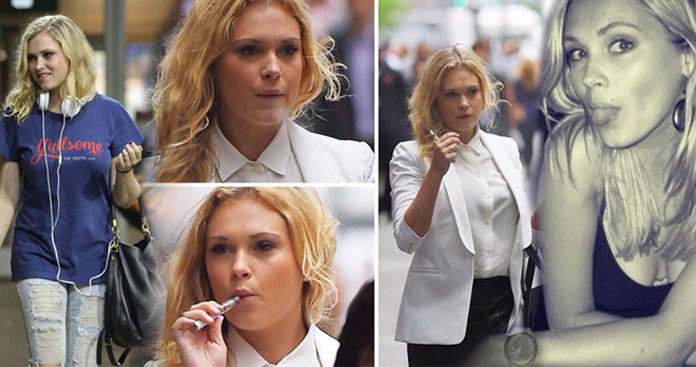 Eliza Jane Taylor-Cotter often credited as Eliza Taylor is a 26 year old Australian actress who is best know for her role as Janae Timmins in the Australian Soap opera Neighbors, and for her lead role as Clarke Griffin in the CW serious the 100. She also appeared in the film The November Man as Sarah.  Her acting career has just started to take off so she has been a hot topic in entertainment.  She has proven herself to be one of the sexiest women in movies and TV. So in honor of one of the most popular up and coming ladies in Hollywood, here is a gallery of the Hottest Eliza Taylor pictures.
Eliza Taylor is growing in popularity, and Like all celebrities she is constantly getting her picture taken. So when a paparazzi snapped a picture of her vaping the world went nuts.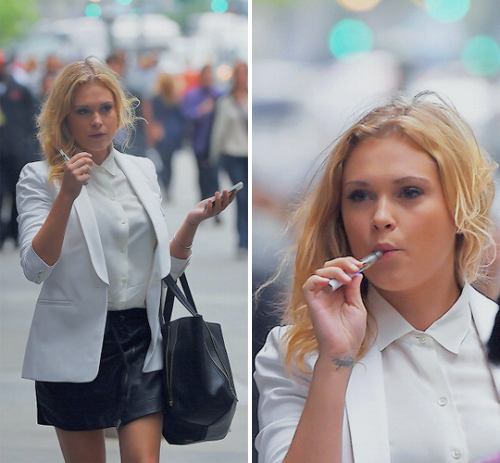 Twitter responds
me: vaping is so extra lmao losers
eliza taylor: *vapes*
me: i thought vaping was cool before all of u i love vaping

— mesa (@ManuBroflovski) March 17, 2016
there's a photoset of eliza taylor wearing business casual and vaping and it's literally the hottest thing i've ever seen in my 20 years

— ezinold. (@eznickel) February 9, 2016
Eliza Taylor vaping, did you mean the sexiest thing ever

— a loves sanvers /5 (@superharmons) February 4, 2016
So people seem to agree that Eliza Taylor Vaping is the hottest thing ever.  Vaping already gets a bad Rep for being Douchy but these pictures of Eliza Taylor Vaping is a huge victory for the Vaping community. I think Vaping became a little less lame after seeing these pics.  Make sure to share this on Facebook and Twitter and comment what you think of Eliza Taylor Vaping.
Check out Eliza Taylor on social Media
Instagram: @ElizaJaneFace
Twitter: @MisElizaJane
Facebook:@ElizaTaylorOffical
IMDb – Eliza Taylor