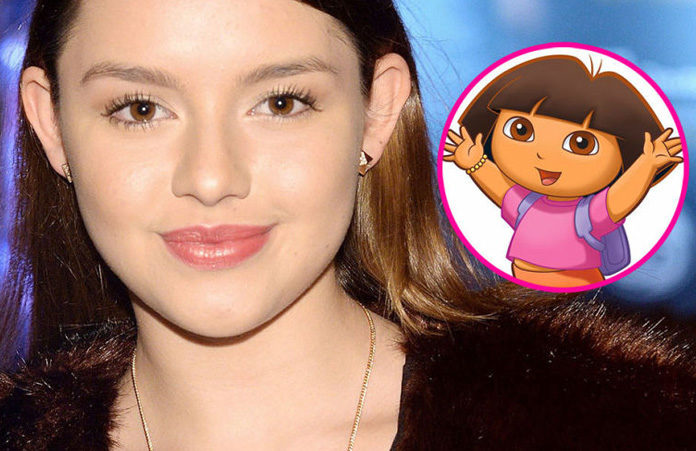 Swiper, No Vaping
"Dora" got suspended from school for Vaping in the Bathroom.
Fatima Ptacek the teenage actress who is the voice behind "Dora" in the hit TV show "Dora the Explorer" was suspended for three days for vaping in a high school bathroom.
The 15 year old was reportedly caught inhaling caramel-flavored liquid from an E-Cigarette with two classmates in a bathroom back in December.  There where no drugs involved and the liquid did not have nicotine in it like most conventional  E-liquids do.  It was just caramel flavored water.
Ptacek who voices Dora, got a three day suspension, while one of the other girls caught identified as M.S, was forced to withdraw from school which prompted her parents to file a lawsuit against the school.  The parents are suing The World School in Manhattan for damages inflicted for tuition payment and legal fees, according to court filings.  The other student involved was not punished.
The parents of the girl who was expelled are arguing that there daughter was wrongfully punished. They think Ptacek was not punished as severely, and was given special treatment.  The parents argue that their daughter was used as a scapegoat.  The parents lawsuit seems justified since tuition at the World School can be as high as $40,000.
According to court papers, Ptacek allegedly convinced the younger student to try out a Vape pen that she had borrowed from one of her classmates. The parents of the girl was suspended are claiming their daughter fell victim to peer pressure in an attempt to fit in.
In other news the Power Puff Girls where arrested for murder, but that's a story for a different time.